15.07.2015 - Fachartikel - Sicherheit
KuppingerCole publishes Leadership Compass about Access Control
Access Governance for SAP environments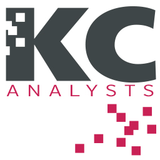 (Initiative Mittelstand)
The independent Analyst Company KuppingerCole Ltd. presented a new Leadership Compass about Access Control/Access Governance for SAP environments. The report provides an overview and analysis of the market for Access Control & Access Governance Solutions for SAP environments. By adding the right Access Control components to their SAP infrastructure, organizations can significantly improve enterprise risk management and corporate compliance with applicable laws and regulations. The Leadership Compass about AccessControl/Access Governance for SAP environments provides decision makers with a compass to help them to find the Governance solution for SAP that best meets the needs of their company.

The Leadership Compass is written by KuppingerCole's Senior Analyst Matthias Reinwarth in cooperation with company founder and Principal Analyst Martin Kuppinger. The report compares companies like Akquinet, CSI tools, Deep Identity, ERPScan, IBM, SAP, Securinfo, SIVIS and Xpandion in providing Access Governance offerings for SAP environments.

According to Reinwarth and Kuppinger many customers heavily rely on their SAP infrastructure ask for vendors that can provide Access Governance offerings for SAP environments to them. Potentially with the option to provide Access Governance across other business applications and IT systems as well, allowing for a more general approach to Access Governance, integrated into an overall IAM/IAG solution.

The key capabilities the two authors were looking at included the control of business oriented processes by applying SoD rules (Segregation of Duties), the management of privileged users (including mechanisms for well-defined ad hoc access in case of emergency), the versatility of implemented role modeling capabilities, quality and size of the provided rule base and the provided functionality for the implementation of life-cycle and workflow processes including certification, recertification and attestation. Further important aspects Reinwarth and Kuppinger were taking into consideration included the integration of SAP and non-SAP-systems to potentially achieve a bigger picture on Access Control and Governance and the analysis of the system security, i.e. the appropriate configuration and operations of the underlying infrastructure.

KuppingerCole's Leadership Compass is a tool that provides an overview of a particular IT market segment and identifies the leader in that market segment. It is the compass that assists decision makers in identifying the vendors and products in a particular market segment, which they should consider for product decisions. This Leadership Compass provides an overview of several solutions for Access Control and Access Governance for SAP environments.

The new KuppingerCole Leadership Compass about Access Control/Access Governance for SAP environments is now available for download from http://www.kuppingercole.com/.... Journalists may request this document and all other analyses from KuppingerCole free of charge. Please send us specimen copies of any published articles or links to online publications referring to our reports.
www.kuppingercole.com